The University of London's Council, made up of the Vice Chancellors of 18 London universities, this morning voted in favour of shutting down ULU. The proposals, which include stripping ULU of any democratic functions and establishing a revenue-driven 'Student Services Centre', will come into force in just over a year. Despite the fact that the review, which recommended the closure, was only published four days ago, and no students sat on the review panel, the decision appears final.
As the Collegiate Council met, students gathered outside Senate House to support their union, before ULU President Michael Chessum and ULU Vice President Dan Cooper made a last ditch attempt to convince the Council to vote against the proposals. Unfortunately it appears the result was a forgone conclusion, and with the votes remaining secret, students have little opportunity to hold their Vice Chancellors to account.
Protests against the destruction of ULU grow louder every day, with ULU President Michael Chessum publishing an article in the Guardian arguing against the proposals, and members of the London assembly including Ken Livingstone and Diane Abbott MP pressing the University of London to reconsider.
Jen Izaakson, editor of London Student, seems to take a different view of the closure, however. Izaakson told the Independent on the potential closure of ULU: "many students have been let down by the way ULU has been run in recent years. There has been a lack of campaigns and no real reaching out to students on their campuses…The process of winding ULU down has occurred over a 10-year period. I think this is a wider part of the University of London itself being disbanded."
It is unlikely that this is the end of the debate, but unless students are willing to fight the University of London, it may be the beginning of the end for ULU. A petition has already been set up to save ULU, and Michael Chessum has urged students not to let ULU go down without a fight. Chessum writes on Facebook: "this is not the end."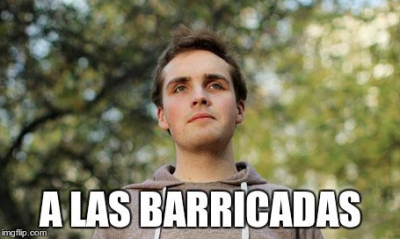 Bo Franklin