UCL Union rejects 'No Confidence in Malcolm Grant', becomes pro-choice and will decide international policy through member's meetings or referenda.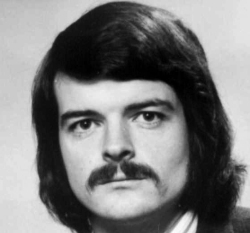 The pro-Grant campaign has won motion one of the UCLU Referendum, overturning the decision made during December's EMM (CG 32) to place no confidence in the Provost. There were also wins for the pro-choice camp in motion two, and for the 'One Union, Many Views' campaign in motion three. The referendum yielded a record turnout for Union democracy – over 3,300 votes were cast in a whopping 14.73% turnout.
In what has been an occasionally vicious battle, there was upset and uproar on all losing sides. Michael Chessum, anti-Grant campaigner and former UCLU Education and Campaigns Officer said in response to the news: "I'm getting tired of student politics, not because I don't like democratic politics – I'm OK with the idea of having to win people over. I just don't like it if the people you have to win over are deranged public school boys with no arguments or thoughts."
Motion one was fairly decisive (1,699 supporting the provost, with 1,185 against), though there are claims of interference by College from the no-con camp. On 24th January an email was sent by Rex Knight, Vice Provost Operations, to all students, strongly encouraging UCLU members to endorse Malcolm Grant, who happens to be his boss. The 750 spike in hits on the UCLU website which immediately followed the email is thought by some to have strongly influenced the result. Chessum continued: "We're going to appeal the result any way we can, re-running the referendum if necessary".
Alex Nesbitt, key 'Yes Provost' campaigner and former Medical and Postgraduate sabb said: "It is clear to see that UCL students are proud of UCL and of their Provost. The result is a credit to UCL, its students, and the campaign team who worked so hard to get students to vote; a feat that is not often easy to accomplish. Although I share the view of many of the team that this is a question that should not have been posed in the first place, it is important that students have the opportunity to put forward their own views and arguments, even if they are challenged and rejected through the democratic process." Samuel Firth, UCLU Conservative Society president, said: "The students have spoken, it's time to move forward."
The 'Yes Provost' campaign successfully wooed voters with a Youtube video featuring slides of Professor Grant's professional record backed by LMFAO's 'Sexy and I Know It'. The campaign also deployed a team of highly skilled 'green men' to rally support.Tim Rees Jones, UCLU Finance and Services Officer, called the pro-Grant campaign "moronic" and "lower than the lowest common denominator."
The question of whether UCLU should have a pro-choice stance sparked the greatest interest, passing by a landslide 2,001 votes to 818, and the amendment to it (removing affiliation to Abortion Rights, a national pro-choice campaign) fell. This will mean that in addition to the Union providing more abortion information, any UCLU society that wishes to discuss termination will be required to invite a pro-life and pro-choice speaker, and an independent chair. Annie Tidbury, campaign leader, said: "it's a good day for common sense and the Women's Network is here to stay."
Diana Doat, anti motion two campaigner, expressed disappointment at the result, saying: "We are concerned that this could set a precedent for other such divisive issues at UCL. Societies such as the Catholic Society, who by their nature are pro-life are now no longer able to express themselves without first warning the Union and inviting a pro-choice speaker in order that the so-called 'balance' can be imposed."
The result of motion three will overturn Union support for the international Palestinian Right to Education Campaign, ensuring that all decisions concerning international issues are made in members' meetings or referenda. This was the most closely fought contest, with 1,337 yes votes versus 1,005 nos. Benjamin Rodin, proposer of the original motion, said: "We're very happy that the students who did vote chose to reject the authoritarian tendencies of Union Council."
Layth Hanbali, President of UCLU Friends of Palestine Society, blamed the loss on a "confusing motion," referring to the large number of abstentions (833). He added: "This is not the end – we can still fight for the universal right to education in Palestine."
Oscar Webb and Hannah Sketchley